Concept
You can no longer afford to deny yourself the pleasures of a great time. So, get ready! You're about to enter the world of Club Awkward! A place where boredom no longer exists. A place where excitement has manifested itself into something so overwhelming that it almost overloads your visual and audible senses. Broaden your minds and join Boise's most intriguing and beautiful people everyday to drink and dance in an environment unlike anything you've seen.
Flyers
THE FLYER GALLERY
Collect them all and trade with friends!
Teaser Card:
Released In June, 2002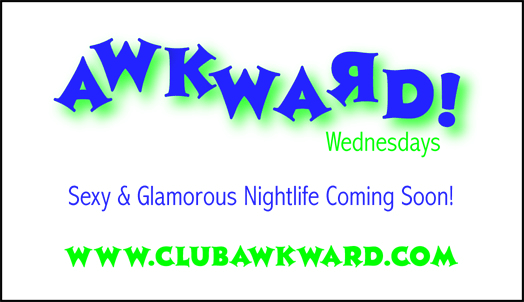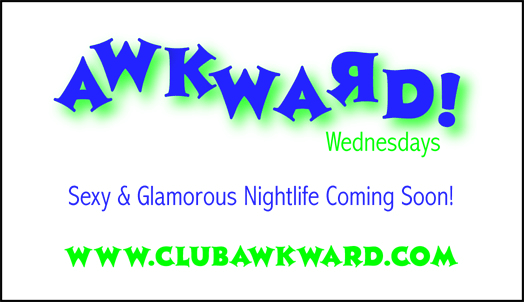 Flyer #01:
Released In July, 2002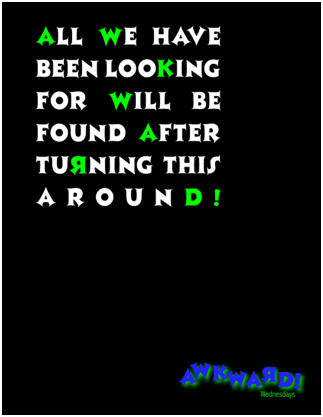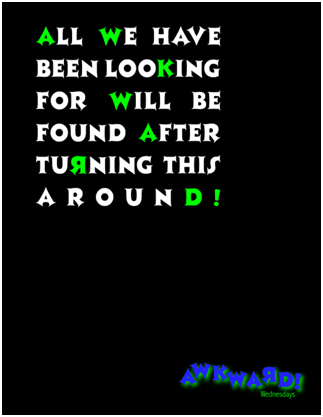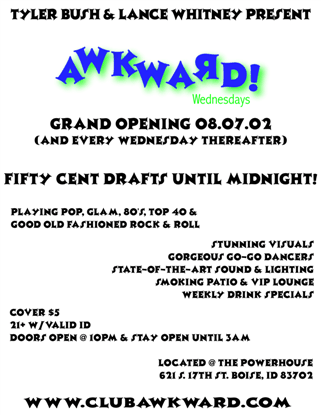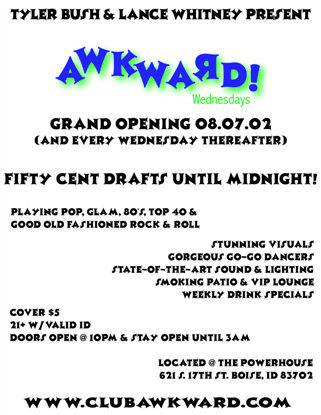 Flyer #02
Released In August, 2002
UNAUTHORIZED
Playboy Flyer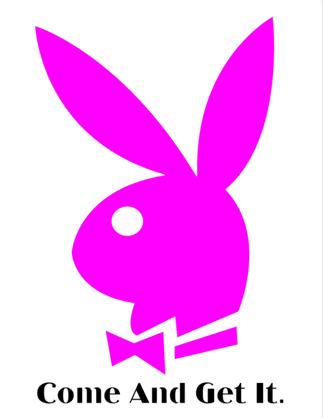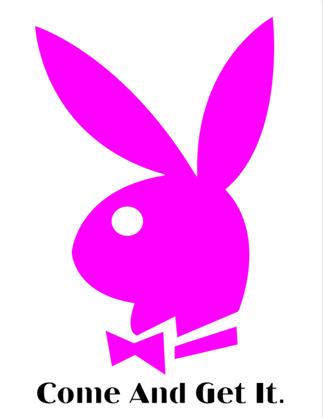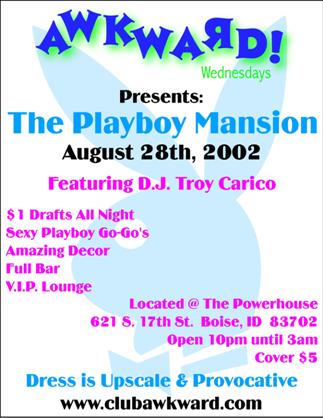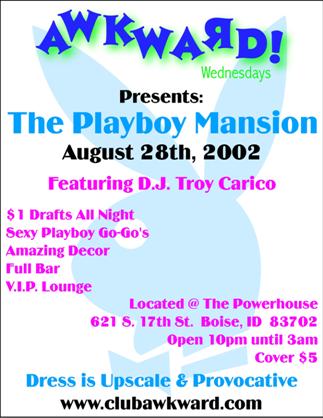 (This night never happened or we would have been in a lot of trouble.)
Posters & Artwork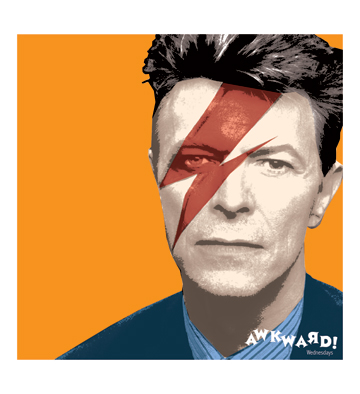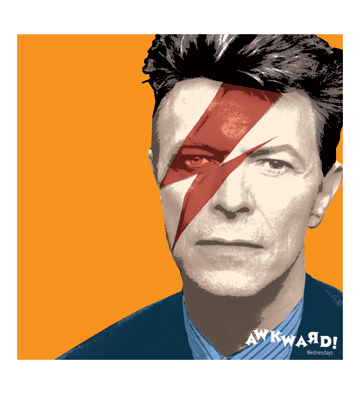 David Bowie
Ziggy Stardust Himself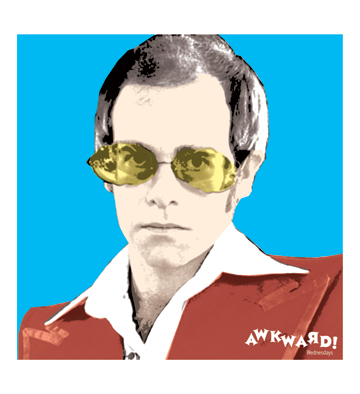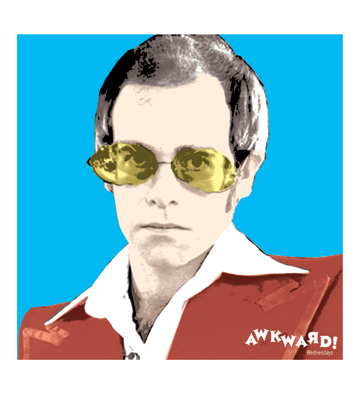 Elton John
The Queen Diva Himself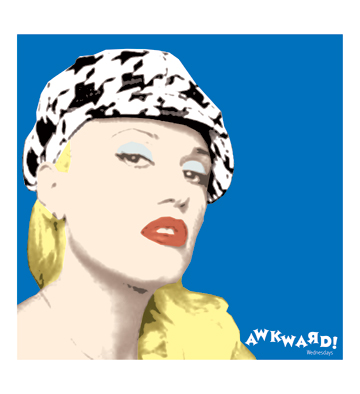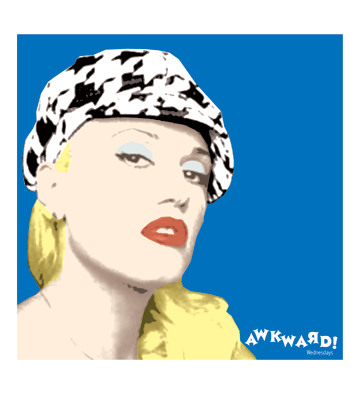 Gwen Stefani
She's just a girl in the world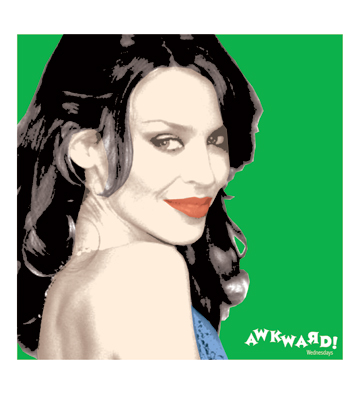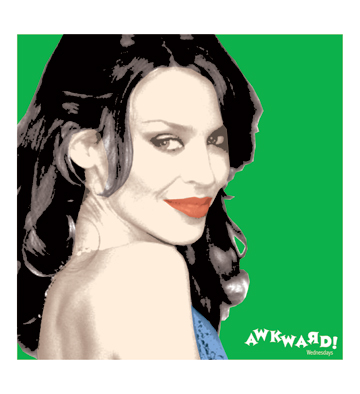 Kylie Minogue
Pop-Princess Extraordinaire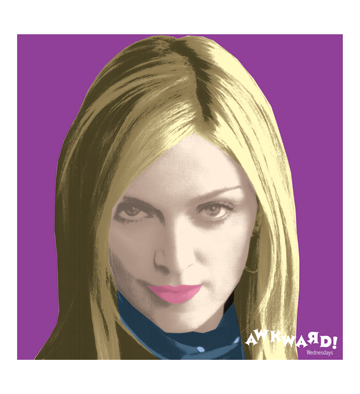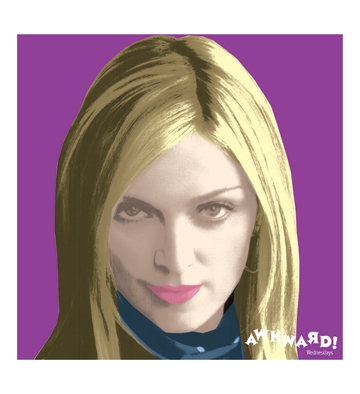 Madonna
Queen of Reinvention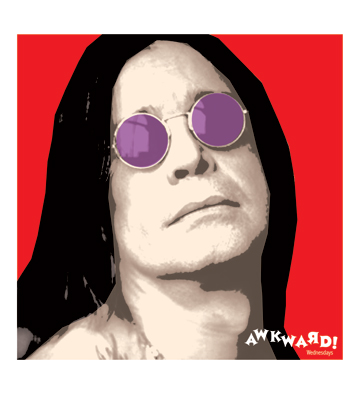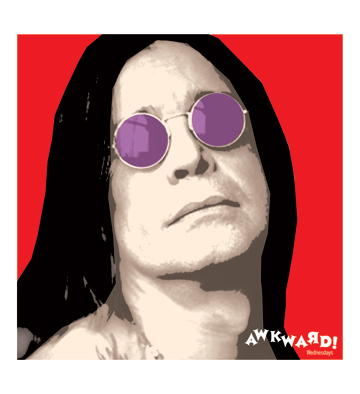 Ozzy Osbourne
The Prince of F***ing Darkness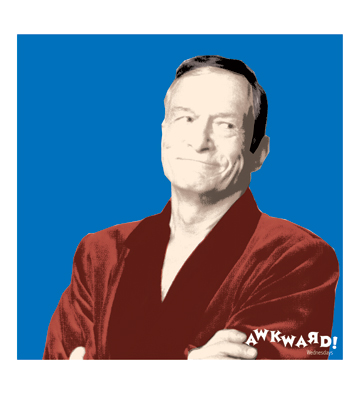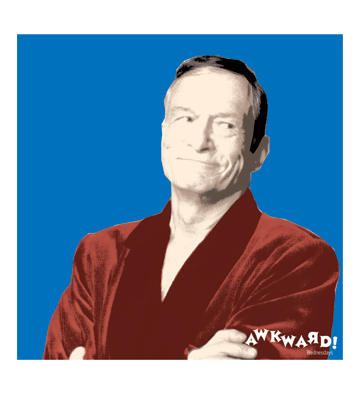 Huge Hefner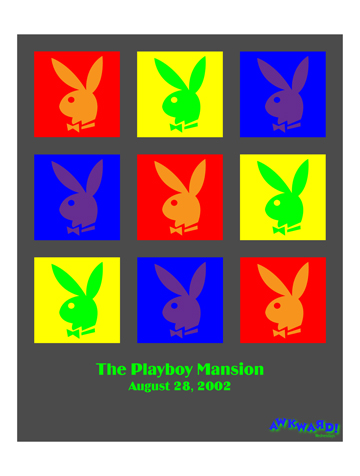 The Playboy Mansion Promo Poster
Video
PM Teaser
Gossip!
Playboy pulls the plug on Boise party
Patrick Orr
The Idaho Statesman
Edition Date: 08-28-2002
When the owners of fledgling Club Awkward first decided to have a "Playboy Mansion" theme night, they had visions of Boise's Powerhouse being transformed into a dancing blur of bathrobes, pipes, bunnies and decadent ambiance.
Instead, what they are getting is an empty room and a $4,000 loss after being shut down Monday by Chicago-based Playboy Enterprises Inc.
So rather than imitating Hugh Hefner´s legendary digs, Club Awkward will be "club closed" tonight to ensure that no trademark violations occur.
"We heard of other places doing a ´Playboy Mansion´ thing, and we thought ´what a great thing to bring to Boise,´ but they slapped us on the hand," Club Awkward co-owner Lance Whitney said.
The owners, who opened the over-21 dance club Aug. 7 and had leased the Powerhouse on Wednesday nights to hold it, said it was just an awkward mistake.
"What we wanted to do was every month have a different theme night where all the music, decorations, dress code would be specific, and the first theme would be the Playboy Mansion," Whitney said. "They contacted us and said if we didn´t shut it down, they would take legal action. The thing is, we completely understand their position, so we can´t be open this week. We want to avoid any confusion here."
Protecting the Playboy image is essential for the company´s continued success, said Ana Cashman, intellectual property counsel for Playboy Enterprises.
"We actively police our trademarks, and people generally tend to be cooperative, especially for a clear violation like this," she said. "If we didn´t protect our trademarks the way we do, they would lose value."
Club Awkward owners planned to decorate the Powerhouse to emulate Hefner´s legendary home, add lighting and videos, and have their employees dress up in costumes.
"The dress was supposed to be upscale, provocative, and we would have the staff in costumes — it was supposed to feel like the mansion. Sexy and glamorous," Whitney said. "If you wanted to wear a tuxedo, great. If you wanted to wear a bathrobe, great."
Playboy officials were alerted to the Hefner-esque happening by several Boise residents, Cashman said, and quickly put the kibosh on Club Awkward´s plans for tonight.
As a result, Club Awkward owners pulled all advertising, bought new radio ads to retract the original ads and canceled this week´s event.
"We´ve lost quite a bit of money with this — we had been advertising it pretty hard since last Wednesday," Whitney said. "This was going to be our big (advertising) push for theme night."
Owners of the weekly Club Awkward, which has decided to move out of the Powerhouse and is looking for a new location downtown, said they will continue to promote theme nights — just not ones that involve trademark materials.
To offer story ideas or comments, contact Patrick Orr
porr@idahostatesman.com or 373-6619
Don't be surprised if Club Awkward doesn't stay dead
Michael Deeds
The Idaho Statesman
Edition Date: 08-30-02
When Playboy put the kibosh on Club Awkward this week at the Powerhouse Events Center, well, nobody saw that one coming, did they?
Actually, maybe they did.
"We thought it was a possibility but nah, that's not going to happen," Club Awkward co owner Lance Whitney remembers. "That was a little bit of a boo boo on our part."
Whitney and his business partner began leasing the Powerhouse in early August for Wednesday dance bashes. On most nights, Club Awkward offered a typical nightlife environment: Flashing lights, blaring music, flirting singles. But on the last Wednesday of each month, the Awkward crew wanted to experiment with a theme, decorate the Powerhouse and encourage patrons to dress accordingly.
The first theme, "Playboy Mansion," was supposed to draw a fun, sexy crowd.
Chicago based Playboy Enterprises Inc, got wind of the plan. Quicker than you can say Hef, Club Awkward faced the threat of a trademark lawsuit bigger than Pamela Anderson's implants.
The owners of Club Awkward abruptly canceled the event. No buxom bunnies. No expensive cigars. No silk robes.
But don't expect the Awkward owners to bow out gracefully.
Even before the Playboy debacle, they were planning to close temporarily and move Club Awkward to a more desirable location: "The Powerhouse didn't really like us being there," Whitney says, "(and) we didn't really like being at the Powerhouse."
Whitney is eyeing new venues. He hopes to revive Club Awkward in a true downtown spot in September.
"We feel that we have some pretty unique ideas that we could bring to Boise," Whitney says. "We've got a vision. And we're very confident that it will work."
mdeeds@idahostatesman.com
Reflecting on 2002: No shows, clueless clubs, puck envy
Michael Deeds
The Idaho Statesman
Edition Date: 01-03-2003
Clueless dance club theme: Club Awkward's "Playboy Mansion". "First off, what sane person could fathom turning the Powerhouse Event Center into Hef's house? Secondly, why not explore the trademark issue before you plan the event? Whatever the case, Playboy Enterprises Inc. put the kabosh on this ill advised idea. Club Awkward lost a barrel of money and went out of business… though organizers promise to be back at a new venue in 2003.